Designed by Dave (DXD) Furniture is a custom woodworking business owned by Dave Carrier. He builds each piece with the client in mind, in a workshop that sits on a cornfield in Indiana. He isn't interested in building a large company. He is focused on doing flawless work for each and every client and with each and every order.


We build furniture that is designed and crafted specifically for you. We give you the unique opportunity to work directly with an experienced craftsman, who will create the quality furniture that meets your distinct tastes and needs.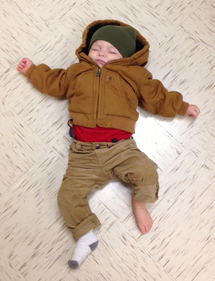 At the end of a day of work in the woodworking shop, Dave's assistant is exhausted.